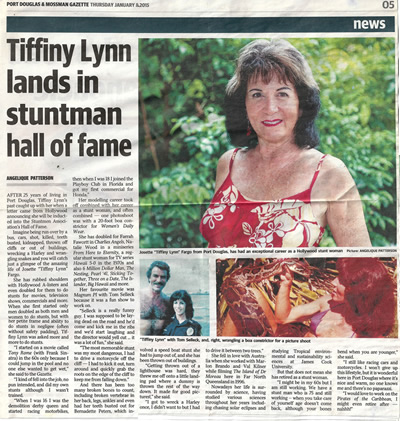 Award Winning Stunt Woman
Best Suicide Stunt - 1992
Dick Clark's TV Digest Awards
She has appeared with John Wayne, Marlon Brando, Frank Sinatra, Lee Majors, Robert Wagner, Dennis Weaver ,Johnny Carson, Harrison Ford, Kevin Cosner, Jack Lord and Tom Selleck and stunt doubled for Farrah Fawcett, Natalie Wood, Leslie Ann Warren, Morgan Fairchild, Shannon Doherty, Bernadette Peters and many others. Appearing in over 25 movies and had recurring rolls in Hawaii 5-0 and Magnum P.I.
Tiffiny Lynn is also a scientist, writer, gemologist, conservationist, herpetologist and naturalist with an uncany power of observation. She is also the author of two books and
numerous magazine articles.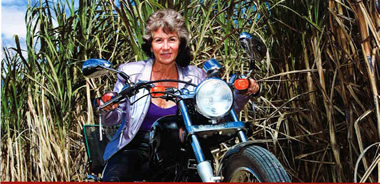 She has travelled to over 100 countries, and lived and worked
in Kenya, South Africa, Europe, Namibia, Greece, New Zealand, USA, Singapore, Thailand, Peru and Australia where she
currently resides.
She still travels extensively as an EARTHWATCH research
scientist in archaeology, conservation and ecology.
She is a former lecturer at U3A James Cook University and for Royal Caribbean Cruise Lines on:
Radiance of the Seas
Grandeur of the Seas
Navigator of the Seas
Jewel of the Seas
Silver Sea
Celebrity Cruise Lines on:
Millenium
Century
Infinity
Mercury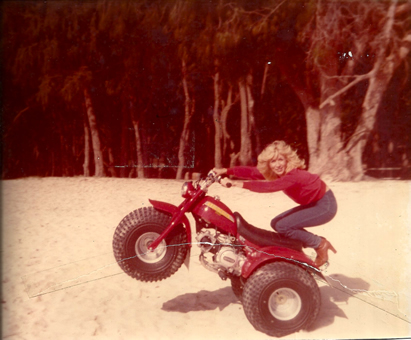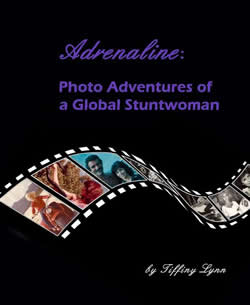 An exhilarating award winning global stunt woman she has wrapped up her wildest adventures in a hair raising book. "Adrenaline".
The Original Stuntwoman
New Book Coming Soon
CURRENT STUDIES
M.E.N.S.A.
Member for over 50 years

James Cook University - U3A -
TESS (Tropical Enviromental & Sustainability Sciences)
Neuro Biology and Neuro Science - Posit Sciences
GRADUATE DEGREES