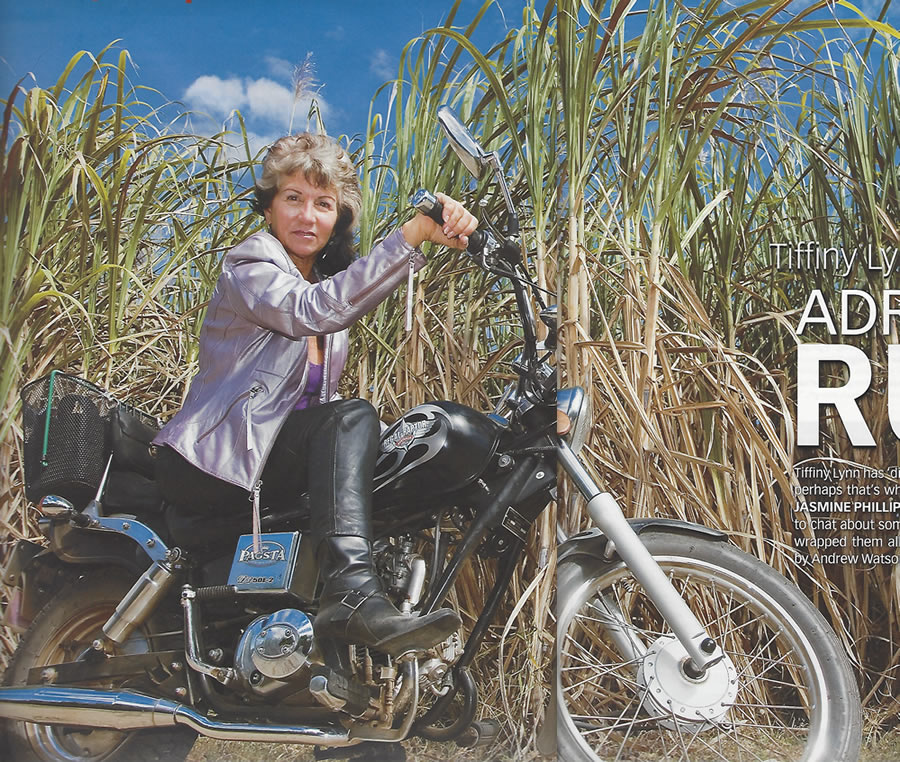 Inductee to
The Hollywood Stuntman Hall of Fame

Award Winning Stuntwoman
Best Suicide Stunt - 1992
Dick Clark's TV Digest Awards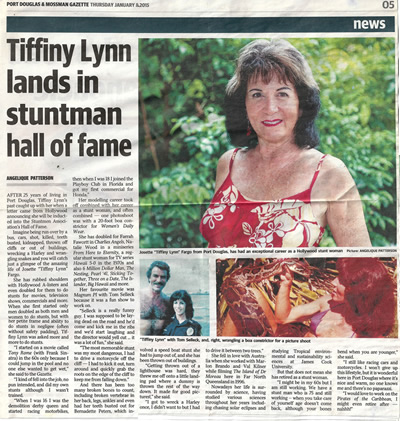 Guest Speaker - Guest Appearances
Silversea Cruises
Celebrity Cruises
Royal Caribbean Cruises
International Womens Day events
U3A James Cook University
Powerful Women of Hawaii
Rotary Club International
Lioness Club
Make a Wish Foundation
Association for Research and Enlightenment
Numerous Charity Functions
Tiffiny Lynn is:
Scientist
Published Writer
Conservationist
Umbraphile
Gemologist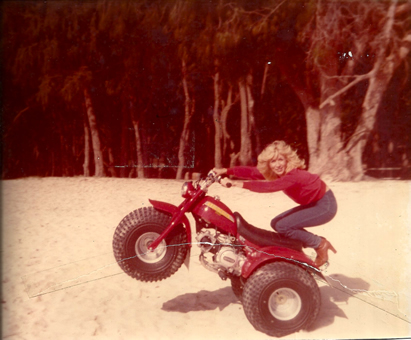 M.E.N.S.A.
Member for over 50 years
UCLA - MA, BA
James Cook University - U3A -
Tropical Enviromental & Sustainability Sciences
Hippocrates School of Medicine - Athens Greece
ASKLEPION Sleep Healing Centre - Kos Greece
University of Arizona - BS
Atlantic University - BA
Miami DADE - BS
Neuro Biology and Neuro Science - Posit Sciences
EarthWatch Research Scientist
Archaeology
Conservation
Ecology
Executive Producer - "BIKINI RESCUE" - TV pilot /series
She has travelled to over 130 countries
Working in
Greece
Kenya
South Africa
Europe
Namibia
New Zealand
Singapore
Thailand
Australia
USA
Stunt Double for:
Natalie Wood
Farrah Fawcett
Kim Bassinger
Leslie Ann Warren
Morgan Fairchild
Shannon Doherty
Bernadette Peters
Appearing with:
Frank Sinatra
Marlon Brando
Tony Curtis
John Wayne
Lee Majors
Robert Wagner
James MacArthur
Dennis Weaver
Johnny Carson
Harrison Ford
Kevin Cosner
Tom Selleck
Jack Lord
Appearing in over 25 movies with recurring rolls in
Hawaii 5-0
Magnum P.I.
Click on the small images to view some media articles that tell snippets of her exciting life.
New Book Coming Soon
The Original Stuntwoman
An exhilarating award winning global stunt woman she has wrapped up her wildest adventures in a hair raising book. "Adrenaline".